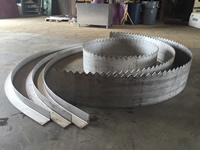 The year was 1986. Offshore drilling activity was at 26% of capacity. Oil was selling for less than $10.00 per barrel.

Bob Radtke, against advice from all of his peers, decided to open a specialty fabrication shop in the heart of the "Oil Patch" in Morgan City, Louisiana. He has since seen the industry go through its ups and downs.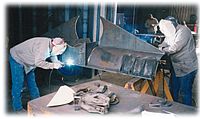 As the C.E.O. of the company and having over 35 years of experience in the industry, Bob Radtke continues to provide the highest quality fabrication available. This is possible due to the more than 100 years of experience combined in his shop.

RADtke CONstruction's fabrication can be found in U.S. Naval ships, workboats, barges, and pipeline installation projects from the coast of Africa, to the Bay of Campeche, and off the California coast.



At RADtke CONstruction, we stand behind Bob Radtke's original philosophy:
"There is no substitute for quality."